Quabbin Valley Auction & Storage Facility
Quabbin Valley Auction & Storage Facility located in Orange, MA is currently focusing on expanding our storage facility at this time.  Upgrading our 137 unit facility to accomodate all your storage needs. While occasionally offering online estate auctions.
Business Hours
Monday – Thursday
10am-4pm
Quabbin Valley Auction – The Gallery
Quabbin Valley Auction – The Gallery located in Morrisonville, NY is currently offering online estate and business liquidation auctions.  We run a 10-day online auction cycle offering extended bid time.  Call today if interested in consigning.
Business Hours
By Appointment Only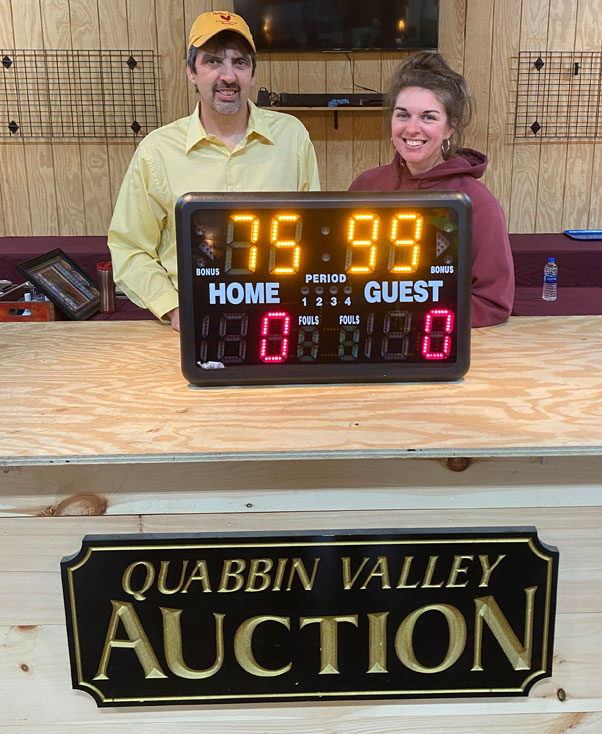 About Us
Quabbin Valley Auction is a family owned and operated business established in 2009. Wayne Whitmore opened Quabbin Valley Auction to provide a service to his hometown and surrounding areas. Wayne graduated from Southeastern School of Auctioneering in 2009. In 2011 his daughter, Mackenzie Blanchard, joined him in the family business. Starting out as the auction scribe Mackenzie quickly progressed to overseeing the entire business. Mackenzie graduated from Northeast School of Auctioneering in 2018. During the last decade of building the business they have specialized in liquidating estate and personal property. In 2019 they took the next step of expanding their business in Morrisonville, New York. After renovating and bringing life back to a past auction hall they are happy to now be operating in two states. The father daughter duo is conducting online auctions at their New York location primarily in 2022.